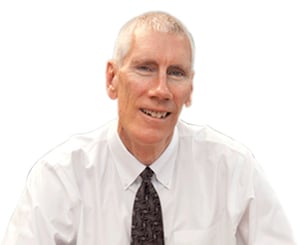 This month we have the pleasure of interviewing Carl Hansen, FSA, EA. Carl is International Director at the BWCI Group, living and working on the island of Guernsey in the Channel Islands. He also serves as Executive Director for Abelica Global, an international organization of independent actuarial firms.
Carl has been active in the local and international actuarial communities for many years. He is currently the Vice Chair of the Pensions, Benefits and Social Security Section Committee of the International Actuarial Association. Originally from Seattle in the United States, he has lived and worked in several countries over the course of his actuarial career.
Carl enjoys traveling the world in his spare time, especially going very slowly up famous European mountain roads on a bicycle.
(AL): How many practicing actuaries do you have?
(CH): The Channel Islands Actuarial Association has members in both of the larger islands – Guernsey and Jersey. There are around 35 practicing actuaries (out of total membership of around 50).
It is worth noting that the island of Guernsey may be the most actuarially dense place in the world. I have heard arguments for Bermuda holding this distinction, but many actuaries practicing in Bermuda do not live there on a full time basis. There are around 30 resident actuaries in Guernsey out of a population of nearly 65,000 people. For example, the US would need about 150,000 actuaries to match Guernsey's actuarial density!
(AL): What is the word for actuary in your local language?
(CH): As English is the official language in the Channel Islands, the word is the same. There are some old local languages that bear a resemblance to old French. Very few people speak them anymore and I'm sure that they predate local actuarial work.
(AL): When was actuarial science first introduced?
(CH): We are aware of actuarial work in the Channel Islands dating back to the 1960s, typically done from London or elsewhere in the UK. There have been actuaries located full time in Guernsey since at least 1979.
(AL): What is your favorite part about being an actuary?
(CH): It's a very flexible profession. You can go many different directions within a career. It's also very portable. Actuarial work can be very similar from one country to another if you strip away language and cultural differences.
(AL): Can you share an interesting anecdote or two from your career?
(CH): I've worked in Seattle, London, and Guernsey over the course of my career. Work has taken me to maybe about 40 countries and probably as many US states. I never would have imagined any of this while growing up in a small town in the US.
(AL): Are there any "homegrown" actuaries in the Channel Islands, or do they all come from outside of the area?
(CH): The Channel Islands have a mix of actuaries. There are some people that grew up on one of the islands and went on to become actuaries (or are in the process). However, there are a number of "imported" actuaries mostly from the UK.
(AL): What are some of the highlights of the history of the actuarial profession in your country?
(CH): The predecessor organization to the Channel Islands Actuarial Association was formed in 1986. The CIAA became an associate member of the International Actuarial Association in 2003 and a full member of the Actuarial Association of Europe in 2013.
(AL): What are some of the main challenges and projects for your association over the next 5-10 years?
(CH): One of the ongoing challenges for the CIAA is consistently providing high quality and relevant continuing education. Since there is a limited pool of professionals locally, we try to mix in presenters from the UK (and sometimes Continental Europe). This can cause complications as travel to Guernsey can sometimes be difficult.
(AL): What developments on the horizon could affect future opportunities in your country?
(CH): As international finance centers, the Channel Islands are always subject to outside influences that can affect the local business environment.
(AL): What have you seen from inside your company? Where do you think the changes to actuarial work in your country will happen in the next five years?
(CH): As with many jurisdictions, defined contribution retirement plans are now the norm for both local and international plans. This will certainly change the environment for pension actuaries.
Changes in accounting standards (such as IFRS17) and a consultation on insurer solvency standards will be at the forefront of insurance actuaries' minds.
(AL): Who are the main employers of actuaries?
(CH): Some major consulting firms and insurance companies have a presence in the islands. The primary actuarial employers are the BWCI Group – a local consulting firm – and the international insurer Generali.
(AL): What qualifications do you find most important for upcoming actuaries?
(CH): Beyond the usual technical skills, it's increasingly important to identify new areas to apply the actuarial skill set so maybe some general business qualifications would be helpful. Good communication skills (written and verbal) are still very important.
(AL): Do the schools in your country have actuarial majors, minors, concentrations or do students study on their own or overseas?
(CH): A person needs to leave the islands to get a university education in actuarial science (or even mathematics). The UK is the destination of choice for most students.
(AL): What is the credentialing procedure like for an actuary in your country?
(CH): Actuaries in the Channel Islands are credentialed though other organizations. Most take the Institute and Faculty of Actuaries exams (UK), but we do have some who qualified in other jurisdictions like the US and Canada.
(AL): Are there any noteworthy non-traditional actuarial positions?
(CH): An important activity in the Channel Islands (and other international finance centers) is serving as a trustee for pension funds and insurance companies. There are also opportunities to serve as a director for a variety of companies. The actuary's knowledge and professionalism make them particularly well suited for these roles.
(AL): Do you have any non-actuarial hobbies?
(CH): I enjoy cycling to keep up my health. Since Guernsey is just off the coast of France, I like to spend my vacation time riding my bicycle in the French mountains trying some of the famous roads of the Tour de France. It's one of the very few sports where you can use the same equipment on the same "field of play" as the professionals.
It also involves a fair amount of math. You need to plan your food and water consumption if you will be out for a longer period. Many of the mountain roads have signs that give information on how far it is to the top and the average gradient over the next kilometer. Doing calculations on how much longer it will take and how difficult it will be can help to distract you from the pain.
(AL): Do you see a lot of growth opportunities for the profession in the Channel Islands?
(CH): Guernsey recently introduced pension regulation and a solvency regime for insurers, which seems to have created some opportunities for actuaries. In general, many opportunities are driven by legal and tax advantages for international pension plans and captive insurance companies. There should be growth in the profession for actuaries looking for other ways beyond traditional pension and insurance roles to utilize their skills.
(AL): What are some of the main cultural differences or unique aspects of living on the Channel Islands?
(CH): I moved to Guernsey from Seattle. It's strange to me to hear some local people talking about going to the other side of the island as if you need to pack a suitcase and take your passport. It's only a few miles! My wife (who is originally from Guernsey) had never driven for longer than about 30 minutes at a time or driven in a tunnel before she met me.