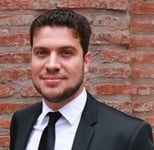 Federico Tassara, ASA, is Portfolio Manager of MetLife Chile, where he arrived in 2013. He is responsible for the profitability and actuarial analysis of behavior and trends of mass markets and employee benefits portfolios. Previously, he worked in banks and insurance companies in Argentina, his native country.
Federico was an assistant professor of statistics at the University of Buenos Aires from 2008— 2013. At the Pontifical Catholic University of Chile, he is the professor in charge of financial mathematics and actuarial model courses in the actuarial science master's degree and has been a tutor and jury of graduate thesis.
He serves on the Society of Actuaries (SOA) Latin America Committee, working on educational issues in Chile and has represented the committee in different presentations in countries of the region.
Federico graduated from the University of Buenos Aires with a Cum Laude BS in actuarial science. He is an Associate of the SOA.
How many practicing actuaries do you have?
The local regulator (Commission for the Financial Market, CMF) has just published the first census of actuaries in the country. There are 408 professionals playing actuarial roles in the 75 companies and auditors in the market. But only 17% are actuaries (mainly from Argentina, Venezuela and Spain) and only 4% are certified. The rest are mainly civil engineers.
What is the word for actuary in your local language?
Actuario. And the area is called "actuariado", "actuaría" or "actuarial". I prefer the last one.
When was actuarial science first introduced?
Actuaries here are engineers who learn the profession from their bosses when they start working in an insurance company. There was not, until 4 years ago, a university program to study actuarial science. In 2015 the first actuarial master degree was launched by the Pontifical Catholic University of Chile. It takes two years and follows the syllabus of the SOA. We are working to spread it and make companies understand the importance of having actuaries with formal education.
What is your favorite part about being an actuary?
What I enjoy most is getting involved in the business and doing innovative analysis to understand it in depth, the risks and opportunities, to give a comprehensive and creative response to our customers. In recent years I dedicated myself especially to health products, which is an exciting topic. Offer real solutions to customers to accompany them in their most difficult moments and design a product that complies with everything we promise them. Overtake their needs to meet them at the critical moment. It's a complex task with clinics, entangled health systems and huge databases, but the result is comforting.
Do you have any advice for young people in your country interested in pursuing this career?
Chile has one of the strongest insurance markets in the region, 13.2 billion dollars of written premium in 2018, with the highest penetration over GDP in South America (5%), but it is underdeveloped in terms of actuarial profession. That is something that draws attention in the countries that I've visited. There is a lot to do here, it's a great country to develop the profession. The market, the customers and the products are already there, we only need actuaries.
What are some of the highlights of the history of the actuarial profession in your country.
The creation of the actuarial science master's degree in 2015, and the certification requirement for actuaries necessary for the implementation of IFRS17 since 2022. The signing of a fit and proper actuary will be essential, according to the recommendations of the International Actuarial Association, in the reports of the financial statements. More than history, the actuarial profession here has a future.
What are some of the main challenges and projects for your association over the next 5-10 years?
To develop the awareness and importance of having certified actuaries in the companies, incorporate continuing education for actuaries and to present proposals to improve the lives of people, in pensions for example.
What developments on the horizon could affect future opportunities in your country?
A Health and Pension System reform is being analyzed in the congress. That will be a great challenge for actuaries, changing the way the products work. Also the IFRS17 implementation (2022) will require well prepared actuaries, our regulator has a challenging roadmap that we must comply with.
What have you seen from inside your company? Where do you think the changes to actuarial work in your country will happen in the next five years?
Actuaries should have a more comprehensive view of risks and products. They will not be able to dedicate themselves only to life or P&C, they will need to know both, and be very proficient in the management of databases and predictive analytics. Many people talk about data but very little knows how to handle a language to use it, such as SQL or R.
Who are the main employers of actuaries?
Most of the actuaries in Chile work for Insurance companies. It is not so common having actuaries in banks or pension funds yet. In Argentina, by contrast, most of my actuarial friends work in banks or other non-insurance industries.
What qualifications do you find most important for upcoming actuaries?
Data science, definitely, and risk management. They are the pillars of the next 10 years.
Do the schools in your country have actuarial majors, minors, concentrations or do students study on their own or overseas?
We only have the master degree that I mentioned previously. 29% of professionals who perform actuarial roles have a master's degree, but only 13% of them have actuarial masters. The others have in finance or business, which do not necessarily cover the main actuarial issues. There are also some SOA candidates taking the exams.
What is the credentialing procedure like for an actuary in your country?
We don't have a credentialing process in Chile yet, but the regulator is working on it. We will probably have something for 2022.
Do employers support the cost and time of exam preparation?
It depends. If it is an American company it can be. If not, most likely not. The human resources areas know very little about the actuarial profession and its examinations. They don't see it as something important. One of the objectives of the SOA Latin American Committee is to encourage more employers to support the cost and time of exam preparation. Javier Campelo is doing a great job with it in Argentina and we are starting doing it in Chile.
Are there any noteworthy non-traditional actuarial positions?
No, here the word "actuary" is directly related to insurance, although I had students who are working in other areas, such as data science consulting. I would like to see actuaries in non-traditional areas also here.
Do you have any non-actuarial hobbies?
I like to trek, swim and read Latin American literature. Santiago is a big city to do outdoor sports, we are less than an hour from the sea and the Andes, and further south (in Patagonia) there are even better places.
What could people from outside of your country do to help the profession grow in Chile?
The SOA Latin America Committee is doing a great job on that. On October 10 we had the first actuarial seminar organized with the regulator, the Catholic University Risk and Insurance Center, and the Society of Actuaries. We had more than 300 attendees from more than 40 different companies, discussing a full day about the Role of the Actuary in the country and the certification challenges that Solvency II and IFRS17 entail. It was a great event that we hope to repeat soon with more international guests and more discussion topics.
Is there anything else you would like to add?
Thanks for the interview and for this interesting section. You have my contact information for what you need. I hope to see you soon here.